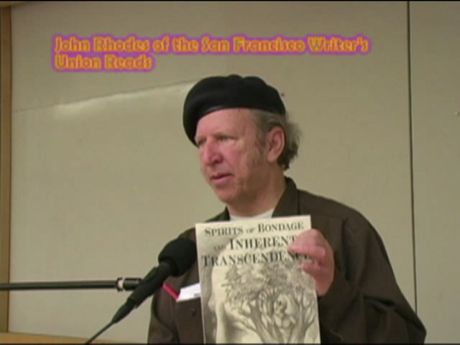 John Rhodes is a Novelist/Poet/Podcast/TV Producer. He created the videos on this site and created this site in hopes to stimulate the growth of the Writer's Union.
His web sites are:
http://sanfranciscopoetry.blip.tv
http://mysticbabylon.podomatic.com
http://littlebirdtoldme.podomatic.com
http://poetryhotel.podomatic.com
His books are:
"Spirits of Bondage and Inherent Transcendence"
"Little Bird Told Me"
Shortly to be releases:
"Mystic Babylon Revisited"